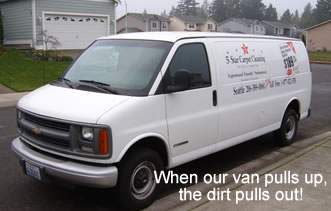 5 Star Residential Cleaning & Flooring Services
Carpet & Upholstery Cleaning
5 Star Carpet Cleaning use's a cleaning system that deep clean's your carpets, flushing the dirt and pollutants from the fibers with self- neutralizing cleaning chemicals that are also non-toxic and bio- degradable leaving your carpets clean and fresh again. We offer only the the best carpet cleaning methods and use only the safest, most effective products.
Your furniture is one of your biggest investments. So choosing who to do your upholstery cleaning is no small decision. 5 Star's professional technicians are specially trained in the care of all fabric types, even the most delicate, so you can feel comfortable in knowing they will choose the proper upholstery cleaning solution for your furniture. And using specially designed tools to gently clean folds and crevices, they will ensure the entire piece is entirely clean.
Carpet Stain Protection
5 Star Carpet Cleaning recommends DuPont™ Teflon® Advanced carpet protector as an additional option to your carpet cleaning service offering superior soil protection and repellency that helps reduce maintenance and allows for easy clean up. Your carpets stay cleaner, brighter and fresher longer because you've protected your investment.
It leaves no odor or residue; is nontoxic and safe to use around family and pets. It is CFC- and solvent-free. DuPont recommends the application of Teflon® Advanced after each cleaning of all carpet types, including those with built-in soil and stain protection. DuPont also offers Teflon® Advanced for Wool to give your wool carpets enhanced soil and stain repellency. Each job we take gets the personal service it deserves.
Oriental Carpet and Area Rugs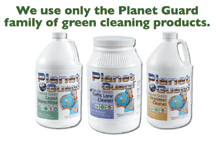 We offer the services necessary to maintain the value of your rugs. Each rug is assessed, washed thoroughly on both sides, using our specially formulated coconut-oil soap, rinsed three times, then hung to dry in a temperature balanced room. Most rugs are finished within 4 to 5 days. Pick up and delivery is free.
Our expert cleaning includes:
First vacuumed to remove loose soils
Rug is gently and thoroughly cleaned with our water extraction
Any spots are carefully removed
The fringes are treaded with special fringe cleaner to restore color and brightness
Fringes are always done by hand
Moth Proofing can be applied
Finally, we roll up your rug and deliver it to your home