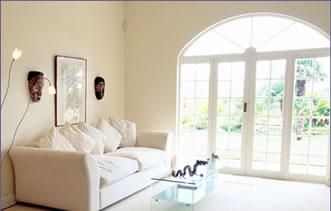 5 Star Residential Cleaning
Household Cleaning
We are the BEST in the professional MAID SERVICE industry.
The Five Star Clean home cleaning system, products and extensive house cleaning and maid service industry experience has given us the ability to provide homes with a cleaner, safer and healthier environment than any other residential cleaning service.
You can expect:
Exceptional attention to detail
Quick and efficient service
Affordable, yet professional
We Clean:
Houses
Condos
Businesses
Offices
New construction
Apartments
Kitchens:
Clean, dry and shine all appliance surfaces, range hood and sink
Clean stove drip pans, burner grates and control knobs

Wash countertops

Damp wipe cupboard fronts

Clean microwave oven inside and out
Bathrooms:
Clean showers, tubs and sinks inside and out

Scrub toilet

Clean, dry and shine all chrome, tile and mirrors

Damp-wipe cabinet fronts
Single visit, weekly, bi-weekly or monthly cleaning available. Includes two-person teams with their own supplies:
$40.00 per hour - 4 hour minimum
Cleaning inside oven - extra $25.00
Flat Rate Move-in & Move-out Pricing
We also do Move-in and Move-out at flat rate pricing:
1200 square feet and under - $199.00
up to 2000 square feet - $249.00
up to 2500 square feet - $299.00
up to 3000 square feet - $349.00
up to 3500 square feet - $399.00
up to 4000 square feet - $449.00
Cleaning inside oven - extra $25.00
Move-out Services:
All rooms - dust baseboards, shelves

Remove cobwebs

Vacuum/mop all floors, carpets, rugs and stairs

Clean glass surfaces - inside house only
100% Satisfaction Guaranteed
Please simply inquire and we'll be happy to accommodate you! The 5 Star Clean Home Services backs its entire house cleaning work with a 100% Satisfaction Guarantee. If you are not satisfied with the home cleaning service we have performed, please call within 24 hours of the clean, and we will take care of any and all work – at no additional charge. Our guarantee and your satisfaction is our commitment to you.